Responding to the Alarming Rise of Depression in Adolescent Girls
May 18, 2023
The REACH Institute
"There's no treatment for suicide behaviors, there's only treatment for the things that cause suicide behaviors."
— Lawrence Amsel, MD, MPH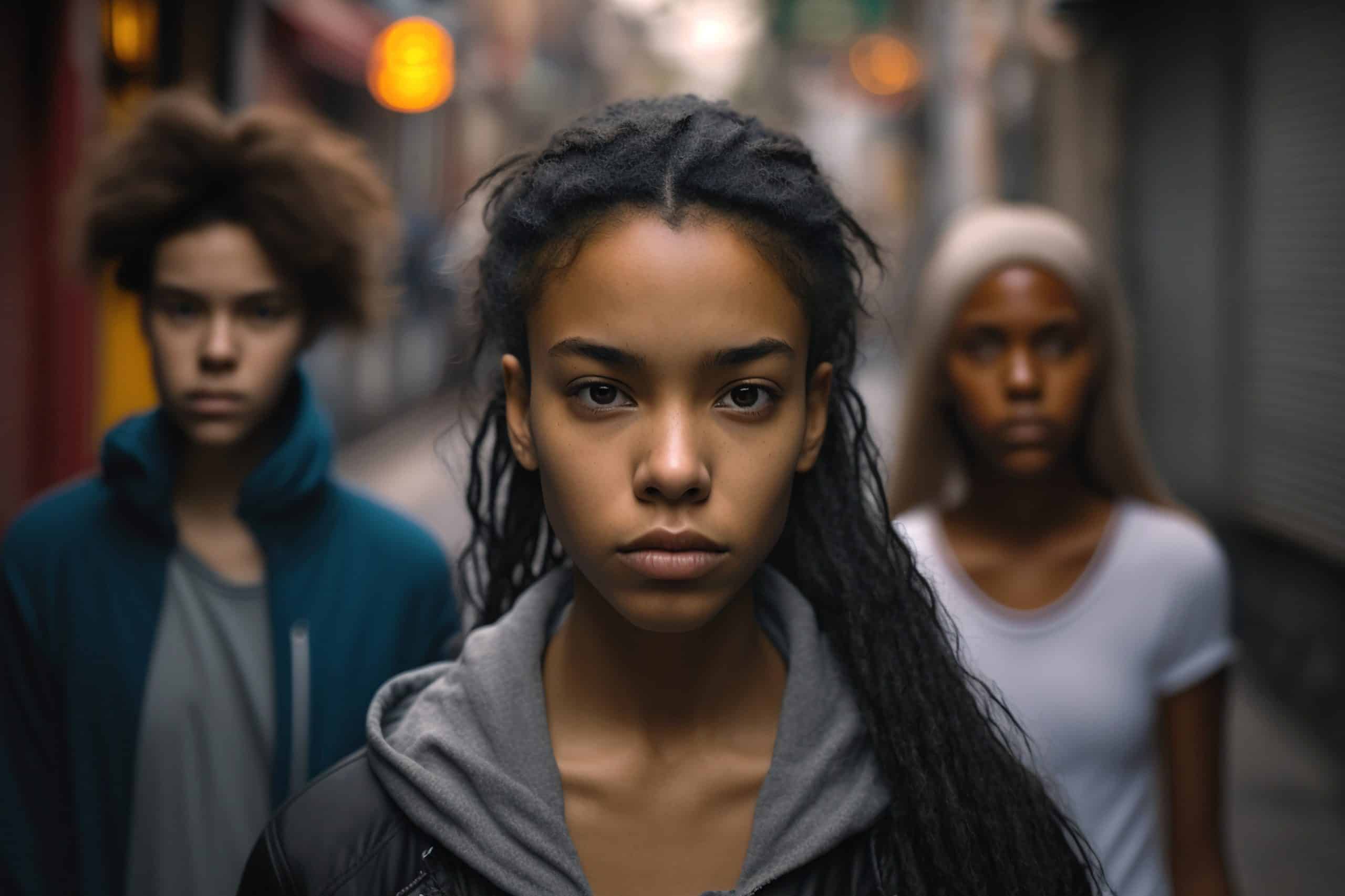 Our adolescent girls are facing an array of challenges, from the ramifications of COVID-induced social isolation to the escalating prevalence of online harassment and the alarming rise in incidents of sexual violence. In fact, according to a report released by the CDC, 1 in 3 (30%) of adolescent females considered suicide in 2021. Over half (57%) of teen girls were weighed down with persistent feelings of sadness and hopelessness.
Hearing these statistics is hard. Knowing what to do is necessary. Lawrence Amsel, MD, MPH, a REACH faculty member and Associate Professor of Clinical Psychiatry at Columbia University, shares his thoughts on slowing the trend, "prevention involves screening for and addressing the risk factors for suicidal ideation."
Reasons Behind the Trend
The reasons adolescent girls, as well as boys, are feeling this way are multifaceted. According to a report from the National Survey on Drug Use and Health, there has been a significant increase in major depressive episodes among adolescents and young adults in recent years, a trend that can be linked to an increase in suicidal thoughts.
Various elements contribute to this rise in depression, including excessive use of social media, mounting academic pressure, an increase in sexual violence, and, notably, the ongoing COVID-19 pandemic. The pandemic has disrupted the lives of young people in numerous ways, from school closures to social isolation. This disruption has led to increased anxiety and depression among adolescents and may be contributing to the rise in suicidal behaviors, a category that includes suicidal ideation, suicide attempts, and completed suicides.
Identifying Warning Signs
Parents and educators must be vigilant about identifying behaviors in young individuals that may indicate a heightened risk of suicide. Some crucial warning signs to be aware of include:
Changes in mood or behavior
Loss of interest in activities
Difficulty sleeping
Changes in appetite
Self-harm
Talking about suicide 
See Signs? Screen.
REACH teaches primary care providers what to do when hearing or seeing symptoms that could lead to suicide. Here's a refresher of the protocol taught during REACH's Patient-Centered Mental Health in Pediatric Primary Care (PPP) course.
UNIVERSAL SCREENING 12+

The American Academy of Pediatrics (AAP) recommends screening for suicide risk for adolescents ages 12 and up.
Screenings for children under 12 are recommended for those who show warning signs or are clinically indicated.
ASK SUICIDE-SCREENING QUESTIONS (ASQ) TOOLKIT:

Suicide Risk Screening Tool: This valuable, FREE tool is a quick way to understand how a patient is feeling. If a patient screens positive, move to…
After screening with the ASQ toolkit, you can decide whether the patient needs extra mental health support or if they need to go straight to the emergency room. (See last November's blog, "When and how to send kids to the emergency room.")
ESTABLISH A SAFETY PLAN

For patients who screen positive for suicidal ideation, take the appropriate steps:

Make a safety plan for non-emergent but risky patients using the Stanley-Brown template.
If the patient has a suicide plan, send them to the ER.
Next Steps and Prevention
"You can't treat suicidality, you can only treat the causes of suicidality. Maybe you take them off the internet. Maybe you have to put them on medication or give them CBT for their depression. So, you treat the underlying risk factor," explains Dr. Amsel. Addressing issues such as bullying, depression, anxiety, or other mental health concerns is crucial to effect positive change. Suicide behaviors can be viewed as symptoms of a stressful environment, untreated mental health conditions, or both, which underscores the significance of early detection and effective intervention.
Tuning in to patients' personal lives and mental health can make a world of difference—so can a single conversation. "How do you tell the difference between a cry for help and somebody that needs to go to the emergency room? You always treat it seriously," adds Dr. Amsel.
If you or anyone you know is thinking about suicide, know that the Lifeline network is available across the United States, 24/7 by dialing 988 or by chat at 988lifeline.org.
RESOURCES
Screening toolkit: ASQ (Ask Suicide Screening Questions)
Safety planning:
Survey data: