IEP and 504 school accommodations for mental health needs
July 12, 2022
The REACH Institute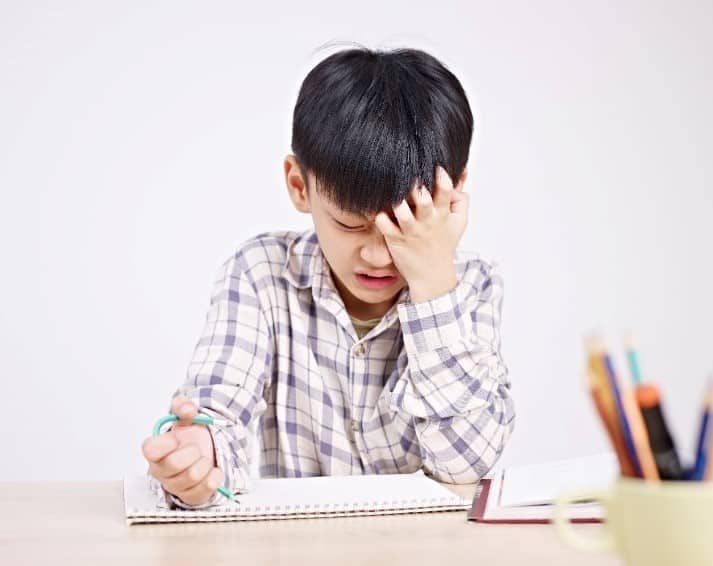 Children with mental health diagnoses may need special accommodations in order to succeed in school. Patients with attention-deficit hyperactivity disorder (ADHD) or autism come immediately to mind. However, children with depression and anxiety disorders may also struggle in the classroom.
Pediatric primary care providers (PCPs) and therapists can help families get the school accommodations their children need. Mark Wolraich, MD, REACH faculty member and retired professor of pediatrics at the University of Oklahoma Health Sciences Center, emphasizes that children are best served when professionals take a team approach to mental health care.
To work effectively with school personnel, you need to understand their lingo. The two kinds of accommodation plans to which children with mental health conditions may be entitled are individualized education plans and "504 plans." States and school districts may add nuances, but the basics are outlined in federal law.
Individualized education plans (IEPs):
Are guaranteed by the Individuals with Disabilities Education Act (IDEA)

Are available to children with disabilities in 13 categories, which include autism spectrum disorder and emotional disturbance

Require a written plan with goals, which the caregivers must sign

Entitle the child to special education services
504 plans:
Are guaranteed by Section 504 of the Rehabilitation Act

Are available to children with any disability that interferes with their ability to learn

May be less formal than IEPs

Entitle the child to accommodations that can be implemented in general education classrooms
For example, an IEP might entail pulling a student from the regular classroom for behavior management support or individualized work with a learning specialist. A 504 plan might give a child more time to complete tests or allow them to transition between rooms at a time when the halls are not crowded.
Working with schools
Dr. Wolraich emphasizes that pediatric clinicians can help this process by developing a good working relationship with school personnel.
The biggest challenge is time. The hours when teachers are most available are after school—precisely when pediatric clinicians have their heaviest caseload. Developing relationships can be time consuming, but PCPs can be reimbursed for time spent on the phone with school personnel if that conversation happens on the same day as the patient visit. Otherwise, both clinicians and educators are donating their time to serve the children in their care.
When clinicians and educators can overcome the challenges, children benefit. Indeed, Dr. Wolraich points out that teachers are indispensable when diagnosing ADHD. The Vanderbilt rating scales, which Dr. Wolraich developed, include information about the behaviors required to make a diagnosis of ADHD. Both parent and teacher versions are available, because DSM-5 criteria for ADHD require that symptoms be evident in at least two settings, which are usually home and school.
One tactic Dr. Wolraich recommends to foster communication with school personnel is volunteering to present about a topic of shared concern, such as interventions for ADHD. He also recommends taking time to learn about school and district mechanisms for support of children with mental health needs so that you can share that information with caregivers.
Working with families
Clinicians cannot ask schools for accommodations; the request must come from caregivers. Although some caregivers are eager to get help for a child whose struggles are obvious to them, others may:
Minimize the issues, for reasons that have as much to do with their own experience as with the child's. For example, noncustodial parents may insist that a child's issues would clear up if only the custodial parent did X, Y, Z.

Be aware of the child's problem but be reluctant to approach school staff for a variety of reasons. For example, caregivers may face language barriers, be afraid their child will be labeled and held back, or be hesitant because their own experience of school was negative.
Caregivers who already know they want help for their child may simply need information. One simple intervention Dr. Wolraich recommends is to give them a sample letter they can customize and send to the school. A sample letter is included in the materials for the REACH course Patient-Centered Mental Health in Pediatric Primary Care.
Caregivers who are reluctant to request accommodations, for whatever reason, may need more support. Your own encouragement can help a great deal, particularly if you have established a therapeutic alliance with this family over time.
Another avenue is to use community resources. For example, the local chapter of the National Alliance on Mental Illness (NAMI) or Children and Adults with Attention-Deficit/Hyperactivity Disorder (CHADD) may be able to connect caregivers with other families who have successfully obtained accommodations. If there isn't a chapter in your area, Dr. Wolraich suggests asking caregivers in your practice who have successfully negotiated the school system to mentor less experienced parents.
A final step Dr. Wolraich suggests is to become an advocate in your local community and state for full attention to the educational needs of children with mental health conditions.
RESOURCES
Understood.org has a rundown of the features of IEPs and 504 plans that can be useful to clinicians and to caregivers with strong English literacy skills.
How to get an IEP, also from Understood.org, explains the process to caregivers in simple language.
This article can help pediatric clinicians understand the dynamics of working with parents and schools: Feinstein NR, Fielding K, Udvari-Solner A, Joshi SV. The supporting alliance in child and adolescent treatment: Enhancing collaboration among therapists, parents, and teachers. Am J Psychother. 2009; 63:4, 319-344. https://doi.org/10.1176/appi.psychotherapy.2009.63.4.319