How to talk with patients about racism
June 29, 2020
The REACH Institute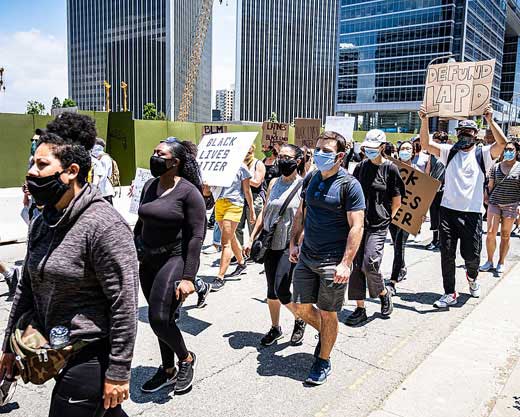 Once pediatric primary care providers (PCPs) recognize the importance of having conversations about race with their patients and families, the next question is how to begin.
REACH faculty member James Rodriguez, PhD, LCSW, recommends use of the DSM-5 Cultural Formulation Interview. (See Resources below.) This interview protocol, said Dr. Rodriguez, "reveals the differences in the ways patients see their problems and what helps them. It's an open-ended way to find out how patients' or caregivers' group membership affects their view of health issues."
Dr. Rodriguez emphasized that providers must be prepared to respond when patients or caregivers reveal experiences of racism and discrimination.
"The first thing is, believe it!" he said. If a black teen says that store personnel routinely follow him around when he goes shopping, the clinician must accept that description of the teen's own experience.
"If you say, 'Maybe that person just was concerned, maybe they were just doing their job,' then that's its own form of microaggression," said Dr. Rodriguez.
White PCPs, particularly, must be on guard against "cultural encapsulation," which is what happens when people see things from their own cultural point of view and cannot adapt to a different cultural standpoint.
Once the topic of race has been opened, PCPs can go on to create the space in which patients and caregivers can process feelings. A PCP might ask, for example, "How did that feel? How did you react? Where did you feel it in your body?"
Keep in mind that different children respond differently to similar experiences. In response to racial profiling in school, for example, one child will show anxiety, another might react with anger and aggression, and another might develop depression. Dr. Rodriguez also emphasized the importance of keeping the conversation developmentally appropriate.
A key intervention, as in dealing with any mental health issue, is helping patients to develop coping skills. "Ask them how they have coped with discrimination or microaggressions in the past. What works, and what doesn't?" said Dr. Rodriguez.
There is no one-size-fits-all answer. As children's responses differ, so do their coping strategies. Dr. Rodriguez suggested a few strategies that have worked for many.
For a patient with depression, odd as it might sound, participating in protests can help. "Going to a protest or joining a group that is working against racism can help young people feel empowered," said Dr. Rodriguez. Another strategy is to build a sense of pride and participation in their culture.
Dr. Rodriguez also recommends limiting media exposure. "That's one thing I say to caregivers all the time," he said. Constant images of civil unrest — "particularly when the media don't differentiate between peaceful protests and looting" — can lead to intense anxiety.
To help children process what they see on the news, said Dr. Rodriguez, "the first task is to find out what they know. I share this idea with parents, too. I tell them, find out what their children know. Ask what they're seeing. Then ask what they're feeling about it."
Whatever issues patients express, the important thing is to hear them and to respond to what they are actually expressing. "I don't want to dictate how either caregivers or clinicians should respond," said Dr. Rodriguez. "It depends on the needs of the child."
Whatever the specific needs, Dr. Rodriguez emphasized that clinicians must tackle racism and discrimination directly with their patients.
"Not talking about race just leaves young people to process their experiences on their own. It's up to us as clinicians to help them deal with what they have experienced and to help their parents and caregivers support them daily."
Resources
The DSM-5 Cultural Formulation Interview comes in both patient and informant versions, with supplementary modules.
The American Academy of Pediatrics Healthy Children site offers advice for parents on Talking to Children About Racism.
EmbraceRace is a helpful website with resources for children and families.
Image credit: morrisonbrett / CC BY (https://creativecommons.org/licenses/by/2.0)