7 ways to support LGBTQIA+ youth
June 23, 2021
The REACH Institute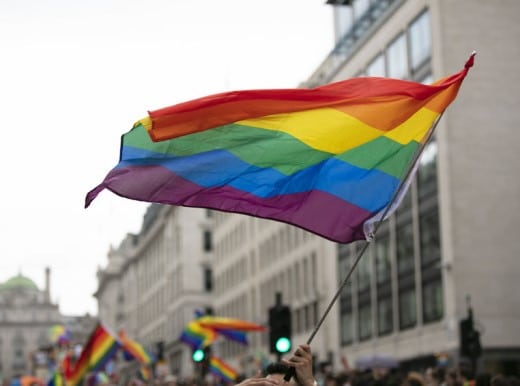 In a recent national survey, 46% of young LGBTQIA+ respondents said that they wanted counseling for psychological or emotional health issues and couldn't get it.
As a pediatric primary care provider (PCP), you may be well aware of the challenges your LBGTQIA+ patients face. To help you help them, we gathered suggestions from two experts, both of whom were panelists in our May webinar on supporting LGBTQIA+ youth:
Andersen Guske, nonbinary 22-year-old LGBTQIA+ advocate
Amy Dryer, MD, pediatrician and REACH faculty member
Together, they offered 7 suggestions.
1. Educate yourself.
Dr. Dryer's first suggestion is to take responsibility for educating yourself. Don't expect your LGBTQIA+ patients to do it for you.
Dr. Dryer recommended attending local PFLAG meetings. "Because most people there are allies rather than LGBTQIA+ people," she said, "it's a perfect place to ask what I call 'dumb cis girl' questions."
Beyond that, Dr. Dryer recommends following the natural curiosity that makes you a good PCP. Attend courses for CME, read books or articles, watch documentaries–whatever is your most natural way of learning. (You can start with the resources listed below.)
"This is a commitment to improving your effectiveness, like updating your asthma care," she said.
2. Create openings.
Both Dr. Dryer and Mx. Guske emphasized the importance of simply asking youth–whether or not they present as LGBTQIA+–about their gender identity and sexual preferences. "Kids are relieved when I ask whether they like boys, girls, both, or neither, or when I give them those options about how they identify," said Dr. Dryer.
Mx. Guske concurred, reflecting on how much it would have meant to them when they were younger to be able to talk to a doctor–"or anyone!"–about their gender identity.
Openings can come in small ways. Dr. Dryer, for example, wears a rainbow flag and her pronouns on her staff ID. "Just that much shows kids who might be questioning that I am open to their experiences."
3. Show respect.
The ability to identify with LGBTQIA+ individuals "is a cultural competency," said Dr. Dryer, just like becoming familiar with the culture of patients of a different race or ethnicity from your own. Cis-gender hetero providers need to develop "understanding of the pain of living as nonbinary in a binary world."
First and foremost, reassure your LGBTQIA+ patients that who they are is not an illness. "I needed someone to tell me that there was nothing wrong with my brain," said Mx. Guske, reflecting on their experience as a teen.
Patients suffering from depression, anxiety, or other conditions need the assurance that their identity is not the cause, although how others view their identity may be a factor.
4. Create safety.
"Always arrange to talk to young people by themselves," said Dr. Dryer. Mx. Guske described how their parents used to do all the talking with their doctor. In that context, it was not safe for Mx. Guske to talk about identity or sexuality.
"Kids can lose their shelter and food when they come out," said Dr. Dryer. If a teen comes out to you during a private interview, talk with them about whether to involve their parents. Offer to be in the room when they come out, if that's what they want to do. And, crucially, tell them to call you if they get kicked out, and know where you'll send them.
5. Provide gender-neutral options.
The default options for everything from forms to bathrooms are firmly binary. Mx. Guske said they had never seen a gender-neutral bathroom in a doctor's office. "On forms," they wondered, "couldn't the gender line just be fill-in-the-blank?"
6. Use preferred language.
Mx. Guske said they often are called "ma'am" by people who can see that their name is Andersen. "You don't have to say sir or ma'am," they said. "Just use the person's name!"
Use of the preferred name can be tremendously important to trans or nonbinary youth, Mx. Guske emphasized. If a patient is out to you but not to the parents, talk with them about when it's safe for you to use their preferred name.
Consider not only verbal interactions but also patient records. If they feel it's safe, patients should be able to identify themselves at the front desk by their preferred name.
7. Be honest and vulnerable.
Realizing that not every PCP will get as immersed in LGBTQIA+ culture as she has, Dr. Dryer advises, "If you don't have answers, say so. Tell your patient, 'I don't have experience with that. I'm going to learn more.' Be brave, and be humble."
Resources
Watch the recording of our May 20 webinar on supporting LGBTQIA+ youth, which features a panel of five experts including Mx. Guske and Dr. Dryer. Many thanks to our sponsor, Healthy Minds Fairfax.
Articles and other resources for healthcare professionals:
National organizations: