5 Tips on Coding for Mental Health in Primary Care
April 12, 2019
The REACH Institute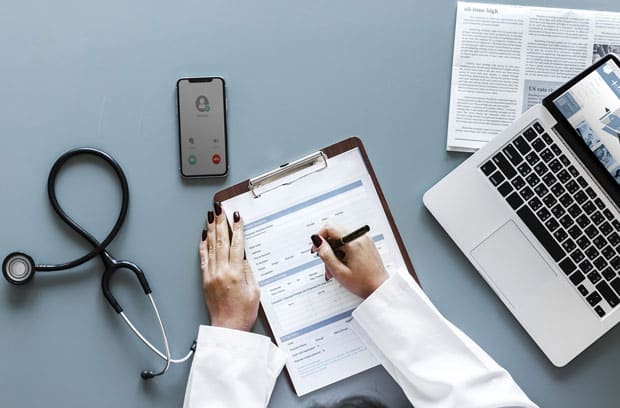 Some pediatric primary care providers (PCPs) are nervous about providing mental health services because they are not sure they can be paid. However much they may want to treat patients with mental health disorders, they can't afford to practice for free!
Evaluation and management of mental health conditions is time-intensive. PCPs wonder, "How can I spend 90 minutes doing intake?" Those who work in large healthcare systems worry about the WRVUs (work relative value units) by which their productivity is judged. Providers in small practices worry about getting paid for visits that involve primarily talk.
"Primary care providers absolutely can be paid for mental health care," said Dr. Eugene Hershorin, a coding expert in the Pediatric Department in the University of Miami Health System and a REACH Institute faculty member. "When we talk about coding in the REACH training, that's the first thing I tell students: You can be paid, and in fact paid well."
Dr. Hershorin systematically laid out what PCPs need to know to be reimbursed for providing the mental health services so many young people desperately need.
1. Any visit that is at least 50% counseling — like most visits for mental health treatment, including intake — can be billed by time rather than by services.
2. If you bill by time, the only documentation you need is the following statement:
"This was a [number] minute face-to-face visit with [patient name] and his /her [caregiver relationship] from [hour:minute] to [hour:minute] with greater than 50% counseling."
Dr. Hershorin emphasized that no other documentation can be required for time-based visits.
3. Common time-based CPT (Current Procedural Terminology) codes for mental health care include the following:
99205: New patient office visit, up to one hour
99215: Existing patient office visit, up to one hour
99354: Another hour added to either of the codes above
96127: Use of a rating scale for assessment
4. You'll also need the following code modifiers:
25 for separate evaluation and management services on the same day as other services: Use with 99205 and 99215.
59 for distinct procedural services on the same day as other services: Use with 99354 and 96127.
76 for repeat procedures on the same day: Use with 96127 if you use more than one rating scale.
5. By law, only healthcare providers can assign or change codes.
"If you're confident in your coding, then don't let a biller talk you into something different," said Dr. Hershorin. "If you spent at least 50 percent of that 75-minute visit on counseling, then you are absolutely justified in coding as 99205. Don't let the biller tell you Medicaid will call it overbilling."
Though these principles apply in most cases, Dr. Hershorin points out that PCPs have to be governed by what insurance plans will pay. Some plans have "carve-outs" for mental health care, so that services can be provided only by the plan's contracted agency. "In that case, for those diagnoses, PCPs won't get paid no matter how they code," Dr. Hershorin noted.
"So you see a kid who has depression, and you know that's what it is  —  but you can't treat it," said Dr. Hershorin. "Then it will probably take six weeks to get an appointment for psychiatry. It's incredibly sad, but that's the reality."
Fortunately, most plans at least cover treatment of ADHD in primary care, as recommended by the 2011 clinical guidelines for ADHD. Many plans cover other conditions including depression. It's worth your time to learn which plans in your area require referral to mental health specialists. For all other plans — including Medicaid, Dr. Hershorin noted — "knowing how to code for time-based services is what it takes to get paid for treating children with mental health conditions."
Resources
Read more about time-based coding from the American Academy of Pediatrics.
Dr. Hershorin recommends buying one of the books that list all CPT codes with instructions. "Every PCP whose pay depends on what they do should read one of these, even though it's hundreds of pages and thousands of codes. If you really understand documentation and coding, you'll get more than if you let your biller decide." Dr. Hershorin uses Current Procedural Coding Expert, published by Optum 360.